Posted
April 2, 2012 by
in PC
Yesterday Game Review
I wonder sometimes if we've been so spoiled by FPS titles and fast-paced RPGs that we're now incapable of dealing with games that require genuine thought. Games like Call of Duty, with their constant drip-feed of adrenaline and excitement have so eroded my patience that any in-game conundrum usually sends me alt-tabbing to GameFaqs.com.
We used to love adventure games, but nowadays we find we just don't have the endurance to play them – we're too used to immediate gratification to spend ages point-and-clicking.
Thank goodness for Yesterday then; an adventure game designed for people with attention spans shorter than a baby in a wheelchair. Yesterday wastes no time setting up backstory or dribbling out crucial scene-setting information – it jumps straight in at the deep end and weaves a story that's all about catching up to the past. Puzzles are clearly introduced, areas are self-contained and characters swapped around to keep things constantly interesting.
So, while the tale starts off with players cast as young millionaire-to-be Henry White as he works for a local homeless charity, it doesn't stay that way for long. It's only a short while before we're whisked into another set of boots, then pushed forwards through the timeline and introduced to new characters, who hop around the globe as trying to unravel the mysteries. It's all very fast and slickly assembled, to the extent that it can be a little bewildering to keep up.
Right from the start there's a lot going on in the plot – murderers are targeting homeless communities, age-old satanic cults are suddenly resurfacing and the only man who's investigating the problem turns up amnesiac after a failed suicide attempt. Into this mess are shoved a variety of strange characters, most central of which is John Yesterday – the amnesiac investigator and global authority on strange cults.
Despite telling a convoluted and fast-paced story however, Pendulo manages to keep the game accessible and easy to pick up through the art style and interface design. Similar to the original Broken Sword games, the inventory is run pictorially along the bottom of the screen, but interaction with items is mostly automatic – there are no verbs to select. Instead, actions are context-sensitive or represented in clear icons that pop up in attractive comic-book like panels.
The art style of Yesterday however, while clear and striking, feels like it fails to mesh with the other elements of the game's design. The story, for example, is mature and adult, with murders and swearing in just the opening acts – yet the caricature-like art undermines this. Certain characters also contribute to this dilution of tone, both through the quality of animation, writing and voice acting.
Overt dark humour is often woven in at counter-productive points, with the most obvious example being in the opening chapter when one character is called to save another from being executed. Rather than rushing or displaying any sort of interest, the saviour character wanders calmly around, kept company by memories of a bullying scoutmaster who teases him and goads him towards the correct solution. The result, while definitely funny, also shatters any of the tension or excitement caught up in the scene – and sadly turns out to be an on-going issue.
Further problems appear with some of the puzzles in the game too, which require specific and sometimes esoteric solutions to solve. Again, many of these further break the suspension of disbelief, such as one early scene where Yesterday searches for clues hidden around his own hotel room.
What's really troublesome however is the fact that some puzzles must be solved in certain ways – such as objects which work when combined one way, but not the other or which overlook more obvious and less stressful solutions. One of the first puzzles in the game, for example, involves getting past a locked gate by picking the lock with a razor-slice from a tin can, rather than simply cutting back the brambles and climbing the fence.
If some of the puzzles are too taxing however, this is easily offset by the presence of a hint system, which offers up direct clues relating to the current puzzle. These aren't 'hints' as such however, as they'll blatantly explain what you're supposed to do as often as they'll subtly suggest.
To avoid over-reliance on the hint system, Pendulo has introduced a cool-down period too – so that hints can only be used once every few minutes, though the hint that's offered once that time is up is always the same unless you've progressed to a new point. The time it takes to charge up the hint system can apparently be reduced by trying to solve problems yourself too.
While hardcore adventurers may well frown at the idea of a hint system interfering with the joys of puzzle-solving though, patience-depleted games such as us find it a refreshing and helpful alternative to GameFaqs.com. Arguably the only problem with it is that, once you've discovered it, it's all to tempting to use it whenever you get stuck – which happens all too often.
Besides the hint system, other tools are introduced to help ease less-practiced adventurers into the game – such as a constantly accessible tutorial screen or an autosave that lets you revisit previous parts of the tale.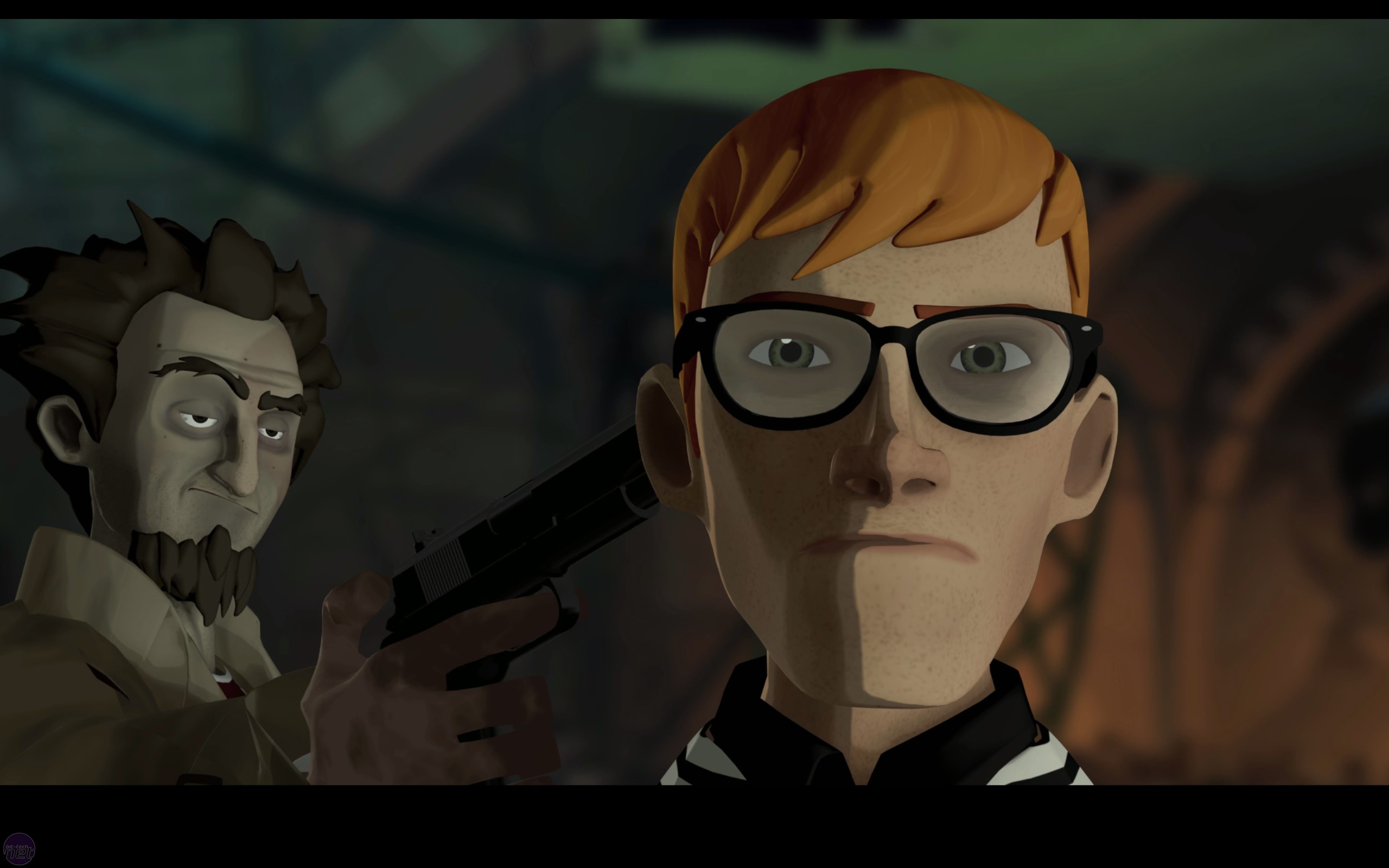 Most useful of all however is a hotspot identifier, which causes a slight pulse effect to emanate from all the items that you can interact with in any rooms. Trying to find items in Yesterday is never as tough as it was in the days of Monkey Island and Co, mainly because the art style Pendulo has used is so crisp, but it is helpful. In fact, there were times when the hotspot identified proved more useful for puzzle solving than the hint system.
What's most remarkable about Yesterday is the adult tone it takes and the unusual pace with which it sets to expressing it, however. While the cartoon artwork offsets much of the drama, there's still a lot to be said for a game that's so ready to explore such morbid and confrontational themes. The pacing and the style of storytelling only accentuate this, plunging you deeper into the story and giving you greater agency over the adventure through multiple endings.
Yesterday is still clearly not a game for everyone – this isn't a title strong enough to compete with the classics nor inventive enough to suck in those who've never pointed nor clicked before. Still; those with an interest or inclination will find it to be an interesting, if somewhat typical example of what adventure games can offer.